Waiting on Wednesday is hosted by
Breaking the Spine
.
It's a weekly meme about upcoming books we're excited about!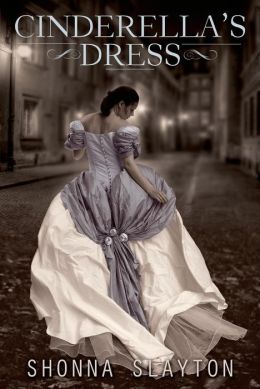 by Shonna Slayton
Publication Date: June 3, 2014
From Goodreads:
Being seventeen during World War II is tough. Finding out you're the next keeper of the real Cinderella's dresses is even tougher.
Kate simply wants to create window displays at the department store where she's working, trying to help out with the war effort. But when long-lost relatives from Poland arrive with a steamer trunk they claim holds the Cinderella's dresses, life gets complicated.
Now, with a father missing in action, her new sweetheart, Johnny, stuck in the middle of battle, and her great aunt losing her wits, Kate has to unravel the mystery before it's too late.
After all, the descendants of the wicked stepsisters will stop at nothing to get what they think they deserve.
Why I'm Excited
It sounds kind of like a peculiar retelling of Cinderella, and I'm always interested in the newest and most peculiar retelling. Sadly, I won't be buying it, as it is only in paperback, but I hopefully can cajole the library into getting it, so I can see what it's all about.
Say Her Name
by James Dawson
Publication Date: June 5, 2014
From Goodreads:
Roberta 'Bobbie' Rowe is not the kind of person who believes in ghosts. A Halloween dare at her ridiculously spooky boarding school is no big deal, especially when her best friend Naya and cute local boy Caine agree to join in, too. They are ordered to summon the legendary ghost of 'Bloody Mary:' say her name five times in front of a candlelit mirror, and she shall appear. . . .But, surprise, surprise, nothing happens. Or does it?
Next morning, Bobbie finds a message on her bathroom mirror. . . .five days. . . .but what does it mean? And who left it there? Things get increasingly weird and more terrifying for Bobbie and Naya, until it becomes all too clear that Bloody Mary was indeed called from the afterlife that night, and she is definitely not a friendly ghost. Bobbie, Naya, and Caine are now in a race against time before their five days are up and Mary comes for them, as she has come for countless others before. . . .
Why I'm Excited
Yet another one I'll have to coerce the library to get, as it only is in paperback and I don't buy paperbacks. But I very much want to read it. Yeah, it will probably be a pretty silly, corny horror book, but it might be entertaining - and possibly a little scary. A good ghost story is always fun.
What are you currently reading?
A beautiful and distinguished family.
A private island.
A brilliant, damaged girl; a passionate, political boy.
A group of four friends - the Liars - whose friendship turns destructive.
A revolution. An accident. A secret.
Lies upon lies.
True love.
The truth.
I really, honestly don't know why I keep reading contemporaries! It's like some evil fiend has taken over and is choosing what I read! Worst still, I'm enjoying the contemporaries I've been reading. To be fair to myself, though, they haven't really been your run-of-the-mill normal contemporaries. We Were Liars is quite strange, and I don't really know what to say about it. I'm halfway through and I'm extremely intrigued. What's going on? What happened to Cadence? What is she forgetting?
What have you read recently?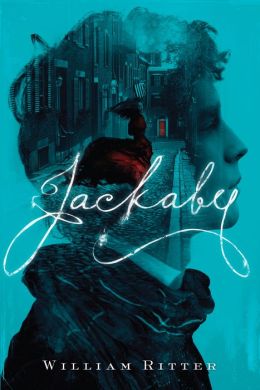 Newly arrived in New Fiddleham, New England, 1892, and in need of a job, Abigail Rook meets R. F. Jackaby, an investigator of the unexplained with a keen eye for the extraordinary - including the ability to see supernatural beings. Abigail has a gift for noticing ordinary but important details, which makes her perfect for the position of Jackaby's assistant. On her first day, Abigail finds herself in the midst of a thrilling case: A serial killer is on the loose. The police are convinced it's an ordinary villain, but Jackaby is certain it's a nonhuman creature, whose existence the police - with the except of a handsome young detective named Charlie Cane - deny.
I read an ARC of this book, as it's not due for publication until September 16, 2014. But oh my gosh!!! I gave this book 5 out of 5 strawberries, and I would give it more if I could. This was just amazing! Doctor Who meets Sherlock Holmes is a totally apt description, and it totally works! Not only that, but Abigail is a wonderfully practical and capable and adventurous female; she doesn't whine, she doesn't flirt, she doesn't have a chip on her shoulder. I loved her! I hope she and Jackaby's relationship continues to be platonic, and that there is no heavy romance (though the slight attraction between she and Charlie is adorable). I can't rant about this book enough. It was just too awesome.
What do you plan on reading next?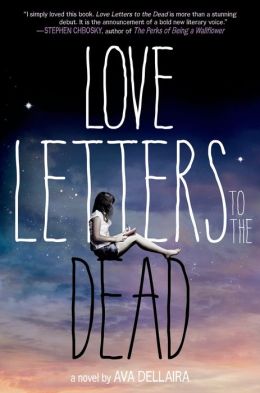 It begins as an assignment for English class: Write a letter to a dead person. Laurel chooses Kurt Cobain because her sister, May, loved him. And he died young, just like May did. Soon, Laurel has a notebook full of letters to people like Janis Joplin, Amy Winehouse, Amelia Earhart, Heath Ledger, and more; though she never gives a single one of them to her teacher. She writes about starting high school, navigating new friendships, falling in love for the first time, learning to live with her splintering family. And, finally, about the abuse she suffered while May was supposed to be looking out for her. Only then, once Laurel has written down the truth about what happened to herself, can she truly begin to accept what happened to May. And only when Laurel has begun to see her sister as the person she was; lovely and amazing and deeply flawed; can she begin to discover her own path.
Okay, so technically I'm already reading this. But I set it aside to read We Were Liars, since that is for the Booksplosion read-along group. I'm quite excited to jump back into this one, as I'm meeting Ava Dellaira on June 19th!