Summer is now over, and we're headed into the months of fall! And oddly enough, I am not horribly sad about it. I had a pretty good summer; busy times at the library, lots of reading, going to the beach, the Renaissance Faire, and book shopping. But there's so much to look forward to in the fall! Movies, books, Christmas. ;-) Though technically that's winter. Anyway, this last month of August might have been busy, but I actually didn't have all that many good reads. Mostly because I was busy and didn't have as much time to read.
A Spark Unseen (ARC) by Sharon Cameron (5/5)
The sequel to The Dark Unwinding, this novel is more of a wartime espionage story than a Gothic mystery like the first book. But it is still every bit as good. With a strong protagonist and even stronger supporting cast, period-appropriate dialogue and writing style, and twists and turns that just keep coming, you won't be bored or disappointed. I wasn't sure it would be as good as Book #1, but it was just as brilliant. More of a girl-read than a guy-read, appropriate for any age, though probably better for fourteen-and-up, great for fans of historical fiction mysteries, steampunk, and espionage stories!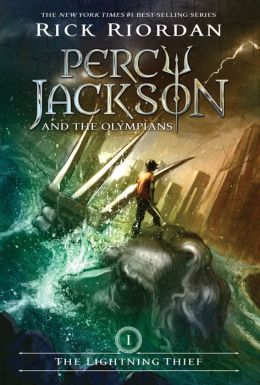 The Lightning Thief
by Rick Riordan
(4/5)
The first book in the Percy Jackson & the Olympians series, this is one of the most original and entertaining books I have ever read. I was impressed when I first read it, and my good opinion has not waned even now that I'm much older and have read so many more books. Percy Jackson a funny, resourceful, and loyal-to-his-friends protagonist, and Annabeth a genuine "kickass" girl who doesn't have an Attitude. The Author blends humor and drama artfully together, and it's quite evident that he's done his research on Greek mythology. Girl-and-boy read, any age, great for fans of Greek mythology or someone just looking for something new. Ideal for a Summer Read!