From the Library: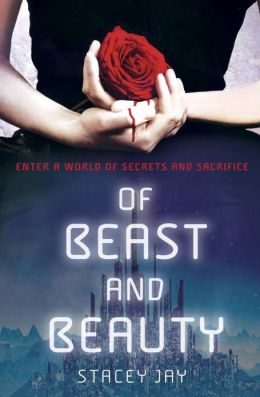 Of Beast and Beauty by Stacey Jay
In the domed city of Yuan, the blind Princess Isra, a Smooth Skin, is raised to be a human sacrifice whose death will ensure her city's vitality. In the desert outside Yuan, Gem, a mutant beast, fights to save his people, the Monstrous, from starvation. Neither dreams that together, they could return balance to both their worlds.

Isra wants to help the city's Banished people, second-class citizens despised for possessing Monstrous traits. But after she enlists the aid of her prisoner, Gem, who has been captured while trying to steal Yuan's enchanted roses, she begins to care for him, and to question everything she has been brought up to believe.

As secrets are revealed and Isra's sight, which vanished during her childhood, returned, Isra will have to choose between duty to her people and the beast she has come to love.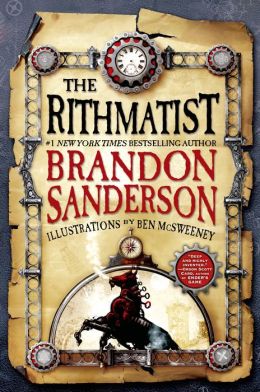 The Rithmatist by Brandon Sanderson
More than anything, Joel wants to be a Rithmatist. Chosen by the Master in a mysterious inception ceremony, Rithmatists have the power to infuse life into two-dimensional figures known as Chalklings. Rithmatists are humanity's only defense against the Wild Chalklings - merciless creatures that leave mangled corpses in their wake. Having nearly overrun the territory of Nebrask, the Wild Chalklings now threaten all of the American Isles.

As the son of a lowly chalkmaker at Armedius Academy, Joel can only watch as Rithmatist students study the magical art that he would do anything to practice. Then students start disappearing - kidnapped from their rooms at night, leaving trails of blood. Assigned to help the professor who is investigating the crimes, Joel and his friend Melody find themselves on the trail of an unexpected discovery - one that will change Rithmatics - and their world - forever.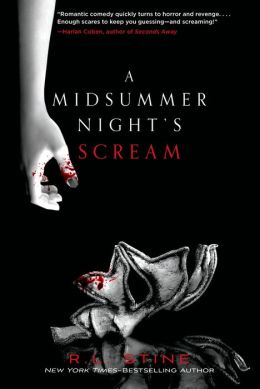 A Midsummer Night's Scream by R. L. Stine
It was a horror movie that turned into real horror: Three young actors lost their lives while the cameras rolled. Production stopped, and people proclaimed the movie was cursed.

Now, sixty years later, new actors are venturing onto the haunted set. In a desperate attempt to revive their failing studio, Claire's dad has green-lit a remake of Mayhem Manor, and Claire and her friends are dying to be involved.

At first, Claire laughs at Jake's talk of ghosts and curses. He's been too busy crushing on her best friend, Delia, or making out with that slut, Annalee, to notice that she's practically been throwing herself at him. What does he know anyway? This is her big chance to be a star!

But then, Claire runs into a creepy little man named Benny Puckerman, and gets her hands on a real love potion! Unfortunately, the course of true love never did run smooth . . .


The Titan's Curse by Rick Riordan
When the goddess Artemis goes missing, she is believed to have been kidnapped. And now it's up to Percy and his friends to find out what happened. Who is powerful enough to kidnap a goddess? They must find Artemis before the winter solstice, when her influence on the Olympian Council could swing an important vote on the war with the Titans. Not only that, but first Percy will have to solve the mystery of a rare monster that Artemis was hunting when she disappeared - a monster rumored to be so powerful it could destroy Olympus forever.


Pulse by Patrick Carman
The year is 2051, and the world is still recognizable. With the help of her mysterious classmate Dylan Gilmore, Faith Daniels discovers that she can more objects with her mind. This telekinetic ability is called a "pulse," and Dylan has the talent, too.

In riveting action sequences, Faith demonstrates her ability to use her pulse against a group of telekinesis masters so powerful they will flatten their enemies by uprooting street lights, moving boulders, and changing the course of a hurtling hammer so that it becomes a deadly weapon. But even with great talent, the mind - and the heart - can be difficult to control. If Faith wants to join forces with Dylan and save the world, she'll have to harnass the power of both.


Freebies:
Dash--Life Between the Numbers
by Greg Armamentos
Thirteen-year-old Dexter loves to run. Whether along the roads or on the forest trails, he loved to push his speed to the limit. To him, running provides the freedom to dream. Already the fastest kid in his school, he has his sights set higher. He wants to be famous. He dreams of being legendary.
But running also provides the freedom to not think at all. Because sometimes thinking leads to memories. And there are some memories of Mom and Grandpa that Dexter would rather forget. When he runs straight into a debilitating illness he has to wonder - will he ever be fast again? Will he ever be somebody?