This week's Top Ten Tuesday topic: Top 10 Childhood Favorites. A favorite topic; I love remembering all of the books I loved as a child. This list will probably range from very little kids' books to when I was twelve, and will be two books short from ten. I know I had several favorites, but I am forgetting several of them.


- Grab the book you're currently reading.
- Flip to a random page.
- Choose 2 teaser sentences from that page!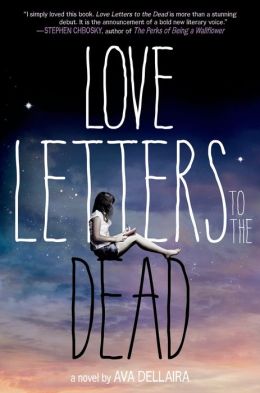 His face was clear, and all of the houses with their Christmas lights faded behind him. With his smallest hands he had opened a door in me, and I cried and cried. He held me there until I laughed a little. Like the whole thing was a joke. I wanted to forget all of it. We kept walking. Along the path of light, I saw every bulb come into focus only as we got close to it. And finally he said, he said it to me, "I love you, too."
Love Letters to the Dead by Ava Dellaira (pg. 162)