Waiting on Wednesday is hosted by
Breaking the Spine
.
It's a weekly meme about upcoming books we're excited about!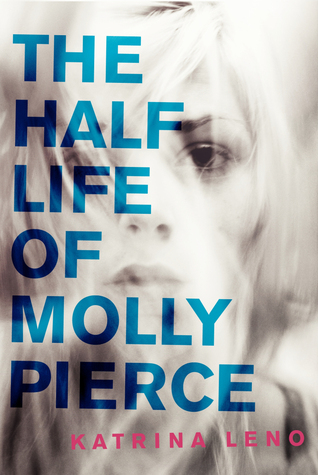 The Half Life of Molly Pierce
by Katrina Leno
Publication Date: July 8, 2014
From Goodreads:
You take it for granted. Waking up. Going to school, talking to your friends. Watching a show on television or reading a book or going out to lunch.
You take for granted going to sleep at night, getting up the next day, and remembering everything that happened to you before you closed your eyes.
You love and you remember.
Me, I live and I forget.
But now - now I am remembering.
For all of her seventeen years, Molly feels like she's missed bits and pierces of her life. Now, she's figuring out why. Now, she's remembering her own secrets. And in doing so, Molly uncovers the separate life she seems to have led. . . .and the love that she can't let go.
Why I'm Excited
Stories involving amnesia fascinate me. What would it be like to totally forget everything, and have to remember it all again? What causes amnesia? It's just interesting! And while I don't hold out hopes that this book will contain some massively amazing secret Molly forgot about - like she's a world-class spy or murdered someone - it still sounds interesting enough to give it a shot.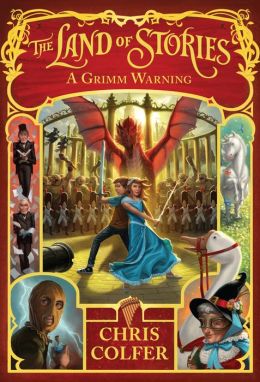 (The Land of Stories #3)
by Chris Colfer
Publication Date: July 8, 2014
From Goodreads:
Conner Bailey thinks his fairy-tale adventures are behind him - until he discovers a mysterious clue left by the famous Brothers Grimm. With help from his classmate Bree and the outlandish Mother Goose, Conner sets off on a mission across Europe to crack a two-hundred-year-old code.
Meanwhile, Alex Bailey is training to become the next Fairy Godmother. . . .but her attempts at granting wishes never go as planned. Will she ever be truly ready to lead the Fairy Council?
When all signs point to disaster for the Land of Stories, Conner and Alex must join forces with their friends and enemies to save the day. But nothing can prepare them for the coming battle. . . .or for the secret that will change the twins' lives forever.
Why I'm Excited
The third book in The Land of Stories series! Okay, I admit it, I haven't actually read the first two yet. They are sitting on my shelf, looking gorgeous. But I have every confidence that I'll love them, so I'm excited for Book #3!
What are you currently reading?
At the dawn of the eighteenth century, when girls stay home and sew while men sail the high seas finding adventure, danger and gold, two unusual girls, Nancy Kington and Minerva Sharpe, one a rich merchant's daughter, the other her plantation slave, set sail from Jamaica on a ship the crew renames Deliverance. Not just any trading ship, Deliverance flies black flags from its mast and proclaims to all that the new ship is a pirate vessel, striking fear into the hearts of those she approaches. Or so they hope.
For Nancy, Deliverance is her escape from an arranged marriage with a controlling and devilish man. For Minerva, it is escape from slavery, as well as from the fearsome overseer on Nancy's family plantation. But in the end, the money, the adventure, the companionship and the chance to see the world not as women, but as fearsome pirates, is an opportunity neither can deny.
I read this book so very, very long ago; there are only two things that stick in my mind about it - this was the first book I read that had a rather racy scene, and there are some magic rubies that the synopsis totally forgets to mention. I didn't like this book the first time I read it. I didn't understand historical fantasy as a genre then. I'm not too far into it, but I'm pleasantly surprised to find that the writing style, at least, is rather good! Even more fun, this book is bringing back a lot of memories.
What did you recently read?
Once in a century, one person is chosen for greatness.
Elisa is the chosen one.
But she is also the younger of two princesses. The one who has never done anything remarkable, and can't see how she ever will.
Now, on her sixteenth birthday, she has become the secret wife of a handsome and worldly king - a king whose country is in turmoil. A king who needs her to be the chosen one, not a failure of a princess.
And he's not the only one who seeks her. Savage enemies, seething with dark magic, are hunting her. A daring, determined revolutionary thinks she could be his people's savior, and he looks at her in a way that no man has ever looked at her before. Soon it is not just her life, but her very heart that is at stake.
Elisa could be everything to those who need her most. If the prophecy is fulfilled. If she finds the power deep within herself. If she doesn't die young.
Most of the chosen do.
This was the July pick for my Young Adult Biblio Babble Book Club, and I'm glad it was. It's been on my list for a long time, and I'm so glad I got to read it! I gave this book 4/5 strawberries. I really liked Elisa as a protagonist. She wasn't very good at anything, and she knew it, but she still tried to be useful - and eventually succeeded. She was disregarded by everyone, but she never became a victim; she never whined. The only real crux of this book was that it did tend to lag at points. But that's my only real complaint.
What do you plan on reading next?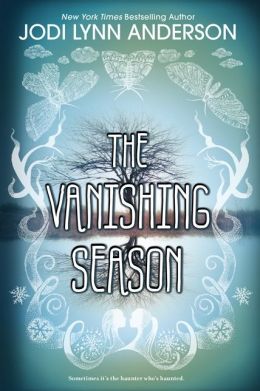 Girls started vanishing in the fall, and now winter's come to lay a white sheet over the horror. Door County, it seems, is swallowing the young, right into its very dirt. From beneath the house on Water Street, I've watched the danger swell.
The residents know me as the noises in the house at night, the creaking on the stairs. I'm the reflection behind them in the glass, the feeling of fear in the cellar. I'm tied - it seems - to this house, this street, this town.
I'm tied to Maggie and Pauline, though I don't know why. I think it's because death is coming for one of them, or both.
All I know is that the present and the past are piling up, and I am here to dig. I am looking for the things that are buried.
ARC time! This just sounds super, super awesome and creepy and intriguing. I can't wait to read it!