Because last month's topic was so weighty, I thought it would be fun to just do something - well, fun! So this month's topic is this:
- My guests were told to number their shelves.
- Then they were to figure out, roughly, the number of books on each shelf.
- They were then told to come up with 10 sets of random numbers.
- The first number in each set refers to a shelf.
- The second number refers to a book on that shelf.
- My guests then share what books they found with those numbers!
This post was inspired by a tag video that's going around on YouTube. I'm not sure who first came up with it, but I think I first saw it on either Heather at Bookables channel, or Reagan at PeruseProject. One of them! Anyway, I asked my friends Hazel and Katherine to participate. And I also have a new guest post participant! Welcome, Cayla! Thanks for joining us, and I hope to have you on my blog for future guest posts; not just this one!
What's On Katherine's Shelf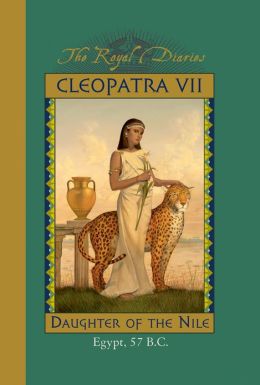 Shelf 4, Book 1
Part of the Royal Diaries series, this tells the story of a young Cleopatra VII and her exile to Rome with her father. I was OBSESSED with the Royal Diary/Dear America series back in Middle School. I think I read every single one of those books back in those days. I honestly don't know where I got this (probably Barnes & Noble). This is one of my favorites (but let's be honest; they were all my favorite back then). The sumptuous descriptions of Alexandria and Rome swept me away. I would recommend this series as a whole to those who love historical fiction.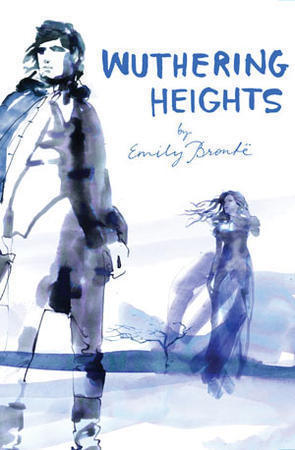 Shelf 11, Book 8
The doomed story of Heathcliff and Cathy on the wild Yorkshire moors. When I was in high school, I never went and read a classic on my own. The only classic literature reading I ever did was what my English teacher assigned us to read. I read this book my junior year, partially because I had just finished watching the BBC version of Wuthering Heights starring Tom Hardy and Charlotte Riley (I know, I know, I committed the cardinal sin of watching the cinematic version before reading the book). It got me curious, so I ended up reading Wuthering Heights on my own and. . . .surprising myself by enjoying it far more than I ever thought I would. I got this beautiful edition from BookOutlet.com. It's part of the Classic Lines series, and totally worth getting.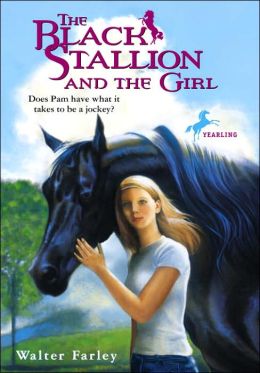 Shelf 4, Book 16
The last book in the Black Stallion series. This was another series that I was obsessed with in Middle School. I've never owned a horse, but I have a cousin who does and I've rode them numerous times. I loved reading about the adventures of the Black Stallion and Alec (along with the Island stallion). I haven't gotten around to reading this one yet, but I intend to do so. Got this copy at Barnes & Noble, since I was intent on collecting all the books in the series at the time.
Shelf 8, Book 22
This story follows a girl named Andi who goes with her father to Paris and finds a diary of a girl living during the French Revolution. The plot sounded interesting so I picked it up at Barnes & Noble one day. I attempted to read this book once before, but put it down for some reason without picking it back up. I plan on doing that soon. But can I just say that this edition has a butt-ugly cover. Bleh!!
Shelf 1, Book 4
As soon as I heard the synopsis for this book, I immediately preordered it from Barnes & Noble. Pre-WWII Germany? Nazi conspiracies? Alternate history? A forbidden romance? Sign me up!! Gretchen Mueller is the daughter of one of Hitler's most trusted advisers, until the day her father is killed protecting the man he works for. Now Gretchen has to find out what really happened to her father, finding help in the most unlikely of places. This book is AMAZING. It has everything I could ever want in a historical fiction novel; mystery, intrigue, and a touch of romance (Daniel Cohen is the perfect book boyfriend). The characters felt so real that it was like they were in the same room with me. If you haven't read this, do so immediately. You won't regret it!!
Shelf 3, Book 5
This follows the life of a slave girl who is a favorite of the woman of the house and ends up becoming a skilled healer. I first found out about this from a woman who runs a book blog named
Book Snob
(I can't remember her name, but check her out!). So I ordered this from Amazon.com and tried this out. And I found a gem! This kind of sounded like a historical version of
The Help
(which I didn't like too much). But the concept was very interesting to read about. I even got my mother to read this book, and she normally never reads historical fiction. She almost exclusively reads mystery and thriller novels, so I considered it a plus that she read it. And liked it!!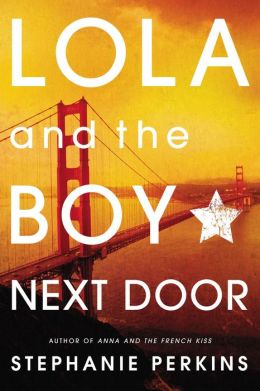 Shelf 10, Book 7
I love these new covers that the publishers (and Barnes & Noble) designed. Not that there was anything horribly bad with the first editions, but these covers are much more adorable. A companion to Anna and the French Kiss, this follows budding costume designer Lola and her unrequited love for the boy next door, Cricket. Sometimes, I just need to read light, fluffy, adorable romance. I liked it (but didn't love it). I'd love to have a costume designer for a best friend, though!
Shelf 11, Book 2
A girl and her best friend take getting thin too far, with one girl dead and another girl suffering from bulimia. Such as I need a fluffy read, sometimes I crave a serious read. I'm a bit blurry on the specifics on what I really liked about this, but I remember enjoying this one. I've never had an eating disorder (I love food much to do that), but I know some friends who have, and it's heartbreaking to watch them wither away before your eyes. A word on where I got this: I had heard some BookTubers talk about The Book Depository and how there was free shipping, and I got this book from there. There was free shipping, but an extra charge for an international order attached to it that I wasn't expecting. ._. I don't think I'll order from there again. (The Reading Hedgehog interjecting a comment here: that's annoying)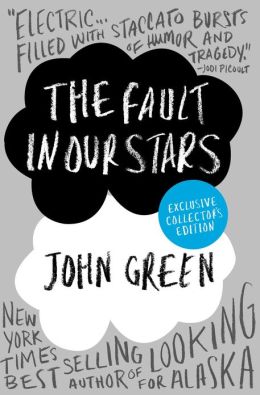 Shelf 2, Book 8
This was one of those books I bought because of the serious, SERIOUS hype surrounding this read. And while I did enjoy this book, I don't think it deserves the hype it gets. Also, I totally didn't intend to get the collector's edition of this book; it just happened to be there at Barnes & Noble one day. Frankly, I'm getting sick of hearing about this book and the movie (starring our favorite little hippie Shailene Woodley).
Shelf 10, Book 13
We're at the finish line. A book that was part of a binge Book Outlet order. Book Outlet is bad for my wallet, I swear; they have brand new hardcover releases on there for six bucks. Can't beat that!! I got this for 2 bucks, and I'll be honest - I got it for the cover. Hello, hottie!! Fun fact: my mom saw this when it first came out, and she remarked that I would probably like it because it looks like a vampire book. It's not, BTW; it's about fallen angels who represent the seven deadly sins. I affectionately nicknamed the main male character Sex on Legs, since he represents Lust. It's one of those reads where it's not great writing, but it's totally a guilty pleasure read.
What's On Cayla's Shelf
Shelf 1, Book 15
This is a book that I got from my dad as sort of a 'hand-me-down.' I haven't read it yet, but I have read the basis of it, condensed, in The Simarillion. Admittedly, it's not the cheeriest premise, but anything from J. R. R. Tolkien is on my to-read list. I'm hoping to get it soon, although I must admit that books I personally own always seem to get read last. But I am determined to read it! :P
Shelf 1, Book 8
This book, for me, is kind of the cautionary tale of how a person should never shop on Amazon while under the influence of books. :P My library didn't own this book, but the plot sounded so intriguing to me that I proceeded to buy it (and then stalk the poor mail woman until it arrived). When I did finally read it, however, I wasn't amazed. It is by no means a terrible book, but neither is it something that I'd been in a hurry to read again.
Shelf 2, Book 5
I bought this book quite a while ago, when I was still reading through the Warrior series. I don't remember how much I enjoyed this particular book, but I do remember liking the series up to a point, after which I sort of lost interest. I probably wouldn't read it again.
Shelf 5, Book 10
I got this one as a prize for a library summer reading program. It isn't the first in the series, so I haven't read it yet and it's been lying kind of forlorn and abandoned ever since I got it. I am interested in starting the series, but a little wary as I'm a chronic series starter (notice: not a chronic finisher) and have way too many that I need to get through already. I probably won't get to this series until I've finished a couple others first.
Shelf 4, Book 11
This book I bought at a sale. I picked it up just because it was a retold fairy tale and it turned out to be a good choice, because I quite enjoyed the story and have re-read it a time or two. It also opened me up to the rest of the Once Upon a Time series; Golden still remains one of my favorites, though, so it was a good one to buy.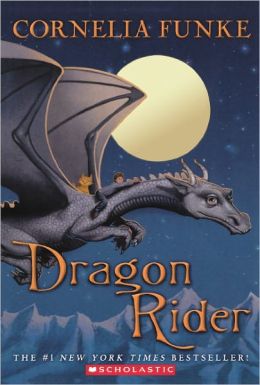 Shelf 3, Book 1
This I got as a gift and still haven't read it, although I've picked it up and almost started a couple of times. I'm not really sure why I haven't read it; the juvenile cover turns me off a little, but I've read and enjoyed many Middle Grade books, as well as Inkheart by the author, so there's a good chance I'd like this book, too. I just can't seem to make myself pick it up, but I'm sure I will someday (sounds promising, right?)
Shelf 6, Book 9
This one has been around so long I honestly don't remember where it came from. It was my older brother's favorite book for a while and even though I wasn't really drawn to the cover or the plot at the time, he finally got me to read it. I really enjoyed it, to my surprise. The time period and premise were both engaging. It never made it to my "favorite book list," but it did merit a re-read or two. All in all, it's a very unassuming but charming book.
Shelf 3, Book 7
This one I also bought from a book sale. It was quite a few years ago, before I was really interested in historical fiction - honestly, I'm not sure what made me pick it up. I'm glad I did, though, because I really enjoyed it and it certainly played a big role in opening me up to historical fiction in general. I liked the humor, the "culture shock" situation, and how the plot didn't turn out like I thought it would. I've also read the rest of the series, but this remains my favorite. It was a wise buy. :)
Shelf 3, Book 19
This one I saved from a bunch of books that were being thrown out (doesn't that make me sound heroic). I love this series, so I was already excited about finding it, but as an added benefit it didn't cost a penny (perfect for my budget! :P) I've listened to these books lots of times on audiobook, but, surprisingly, I had never read the physical book until after I saved this copy. I have since read it, however and it's tied with The Silver Chair as my favorite in the series.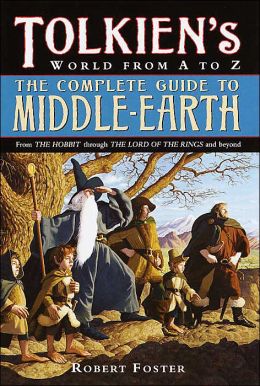 Shelf 1, Book 17
This tells you just about all you need to know about my (possibly unhealthy) Tolkien obsession. I received this as a Christmas gift (books make the best gifts!) and it is invaluable. It's not really the sort of book you read straight through (mostly because, if you're anything like me, you'll find yourself getting sucked in for hours at a time as you flip from one lovely little definition to the next), but it's a goldmine of a resource - particularly when you can't for the life of you remember all the names of the Valar (and other similarly nerdy things). I love it! :)
What's On Hazel's Shelf
Shelf 9, Book 15
I always enjoy John Flangan's books and I like this series a lot. I think I've read this one twice so far.
Shelf 12, Book 16
This is a series kind of like Redwall, which I really enjoyed when I was younger. I haven't read them for a while, but I remember liking them a lot.
Shelf 6, Book 13
I do love Louis L'Amour's books. This is actually one of my favorites. I've picked up quite a few of them over the years, but this is actually one of the only ones I bought new. Most of them I bought used.
Shelf 8, Book 10
I picked this one up at a used bookstore. I haven't read it yet, but I read the first of the series, and I'm excited to get to the others.
Shelf 13, Book 13
It's been a long time since I read this series, but I remember liking them quite a bit even though I don't remember much about them now.
Shelf 4, Book 12
This is one of my favorite classic adventure stories. I've read it a couple of times now.
Shelf 9, Book 8
This is the first book of a fun Viking series I read from the library a while back, and recently found this as a used bookstore.
Shelf 10, Book 13
Bought this one when it came out. I love this series a lot, it's one of my favorites!
Shelf 12, Book 18
This is one of my favorite books from my younger years. I still enjoy them. :) I have the entire series.
Shelf 1, Book 14
Always love books by Rosemary. This is probably the most expensive rubbish paperback I have ever bought in my life, but it was the only one I could get, so I can't complain. If I ever find a better copy I will replace it.
What's On The Reading Hedgehog's Shelf