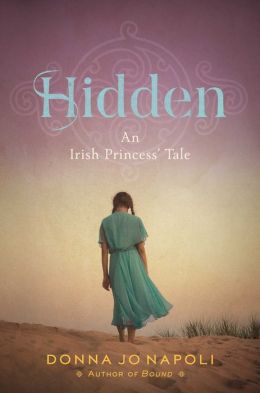 Hidden by Donna Jo Napoli
When her sister is taken captive on a marauding Russian slave ship, Brigid escapes into a fjord of Denmark. She is far removed from the only life she knew as a princess, the pampered daughter of an Irish king. It is the tenth century, and Brigid has never felt more alone.
Now Brigid has few choices. She vows to herself that she will do anything she can to find her innocent sister sold into slavery. Years pass, and though she grows from a child to a woman, Brigid does not stop searching. She lives off the land, meets friend and foe, and gains a reputation as a woman fierce enough to conquer men. However, it is not fierceness that guides her but rather the love of her sister and her deep longing for the family to be united. With this inner conviction she chooses her path, knowing that her only real power comes from within.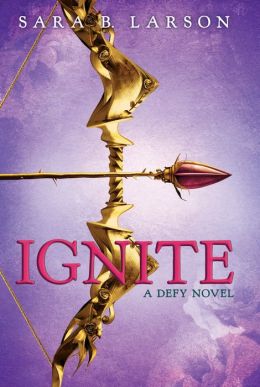 Ignite by Sara B. Larson
In the kingdom of Antion, peace has at long last been restored. Now that King Hector's reign of terror is over, the newly crowned King Damian, along with his most trusted guard, Alexa, must focus on rebuilding Antion and reclaiming the hope of their people. But the wounds of the past are not as easily mended as Alexa and Damian had hoped. And to further complicate matters, Alexa still harbors a secret love for Damian, a love she refuses to acknowledge for the sake of Antion, and for the sake of the king himself.
When new threats to the kingdom surface - including an assassination attempt on Damian - blame is cast on the once-friendly nation of Blevon. Alexa knows things are not what they seem, however, and once again the fate of her country hangs in the balance. Will Alexa be able to protect her king and find the true enemy before it's too late?
This Week, On The Reading Hedgehog......
January 6, 2015 - Tuesday
January 7, 2015 - Wednesday
January 9, 2015 - Friday
January 10, 2015 - Saturday
Next Week, On The Reading Hedgehog........
January 12, 2015 - Monday
Review: Harry Potter and the Prisoner of Azkaban - J. K. Rowling
January 13, 2015 - Tuesday
Top Ten Tuesday #72: Top 10 2014 Releases I Meant to Read But Didn't
Teaser Tuesday #33
January 14, 2015 - Wednesday
Waiting on Wednesday #74 + WWW Wednesday #44
January 15, 2015 - Thursday
Review: Firefight - Brandon Sanderson
January 16, 2015 - Friday
Review: Beneath the Stone Forest - Jordan Quinn
January 17, 2015 - Saturday
Hedgehog Life: January 2015