Waiting on Wednesday is hosted by
Breaking the Spine
.
It's a weekly meme about upcoming books we're excited about!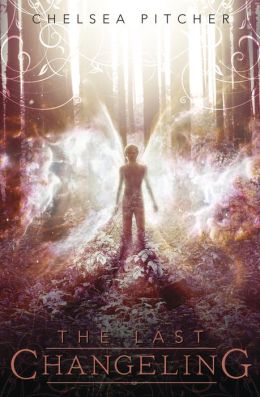 (Faerie Revolutions #1)
by Chelsea Pitcher
Publication Date: November 8, 2014
From Goodreads:
A Kingdom at War. . . .
Elora, the young princess of the Dark Faeries, plans to overthrow her tyrannical mother, the Dark Queen, and bring equality to faeriekind. ALl she has to do is convince her mother's loathed enemy, the Bright Queen, to join her cause. But the Bright Queen demands an offering first: a human boy who is a "young leader of men."
A Dark Princess In Disguise. . . .
To steal a mortal, Elora must become a mortal - at least, by all appearances. And infiltrating a high school is surprisingly easy. When Elora meets Taylor, the seventeen-year-old who's plotting to overthrow a ruthless bully, she thinks she's found her offering. . . .until she starts to fall in love.
Why I'm Excited
- I love fey fiction.
- That's about the only reason I'm excited, because this sounds dangerously close to a sappy paranormal romance.
The Bane Chronicles
by Cassandra Clare, Sarah Rees Brennan, & Maureen Johnson
Publication Date: November 11, 2014
From Goodreads:
Ever wondered about the enigmatic, mysterious warlock Magnus Bane? The only character to appear in every Shadowhunter book, Magnus has a past even more shrouded in mystery than his present. I've teamed up with acclaimed YA writers Maureen Johnson and Sarah Rees Brennan to create the Bane Chronicles, the back (and front) story of Magnus told in ten linked tales.
Look for short stories like Vampires, Scones, and Edmut Herondale; The Rise and Fall of the Hotel Dumort; Saving Raphael Santiago, and What To Buy The Shadowhunter Who Has Everything (And Who You're Not Officially Dating Anyway).
Why I'm Excited
- Excited may not be the word, but I am looking forward to this book, because Magnus is, I'll admit, probably the most interesting character in the entire Shadowhunter world.
- I like short story collections.
What are you currently reading?
Cast out of her family three years ago, Mara turned to the only place that would take her - a school where students train to protect others. But Mara is stunned when guarding a noble girl in the Empire's capital turns out to be more dangerous than she could've imagined. More shocking still, she finds the boy she thought she had lost forever outside the gates of her new home.
Mara knew her life in the dizzying Imperial city would hold dangers. How could she have known that her heart, as well as her life, would be at stake?
I'm not very far, at all, but already I'm liking it a bit better than the first book. Mara is a more interesting protagonist, and the world development is a bit more, well, developed.
What did you recently read?
There is danger in dreaming. But there is even more danger in waking up.
Blue Sargent has found things. For the first time in her life, she has friends she can trust, a group to which she can belong. The Raven Boys have taken her in as one of their own. Their problems have become hers, and her problems have become theirs.
The trick with found things, though, is how easily they can be lost.
Friends can betray.
Mothers can disappear.
Visions can mislead.
Certainties can unravel.
The third book in The Raven Cycle, I gave this book 5/5 strawberries. To heck with my policy of knocking an entire strawberry off for profanity; this book was just too good (and probably, actually, the least profane-laden volume of them all!). I just loved this book. It had a ton of development and not many answers. But I'm not surprised.
What do you plan on reading next?
It happens at the start of every November: the Scorpio Races. Riders attempt to keep hold of their water horses long enough to make it to the finish line. Some riders live. Others die.
At age nineteen, Sean Kendrick is the returning champion. He is a young man of few words, and if he has any fears, he keeps them buried deep, where no one else can see them.
Puck Connolly is different. She never meant to ride in the Scorpio Races. But fate hasn't given her much of a chance. So she enters the competition - the first girl ever to do so. She is in no way prepared for what is going to happen.
A reread! This was the November pick for my Young Adult Biblio Babble Book Club. I've been dying to reread this book, and I'm going to bake November cakes for the discussion! Yay!