Waiting on Wednesday is hosted by
Breaking the Spine
.
It's a weekly meme about upcoming books we're excited about!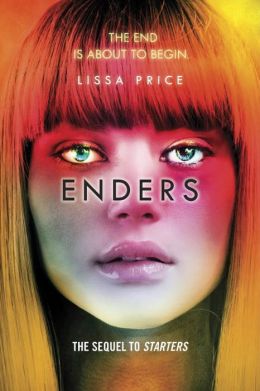 (Starters & Enders #2)
by Lissa Price
Publication Date: January 7, 2014
From Goodreads:
With the Prime Destinations body bank destroyed, Callie no longer has to rent herself out to creepy Enders. But Enders can still get inside her mind and make her do things she doesn't want to do. Like hurt someone she loves. Having the chip removed could save Callie's life - but it could also silence the voice in her head that might belong to her father. Callie has flashes of her ex-renter Helena's memories, too . . . and the Old Man is back, filling her with fear. Who is real and who is masquerading in a teen body?
(The Unnaturalists #2)
by Tiffany Trent
Publication Date: February 11, 2014
From Goodreads:
After Vespa, Syrus, and Bayne defeated the Grue and restored order to their world, they thought their future was secure. Empress Olivia, committed to peace and equality for humans and Elementals alike, was a fair and just ruler. And the Creeping Waste had vanished for good, giving them hope for the first time.
But rebellion is brewing in the far-off city of Scientia, and dark Elementals are plotting war in the ruins of New London. When a wave of unimaginable terror threatens to destroy everything in its path, Vespa, Syrus, and their friends are plunged into a new swamp of intrigue, deception, and magic - and the cost of survival may be more than any of them are willing to pay.