Waiting on Wednesday is hosted by
Breaking the Spine
.
It's a weekly meme about upcoming books we're excited about!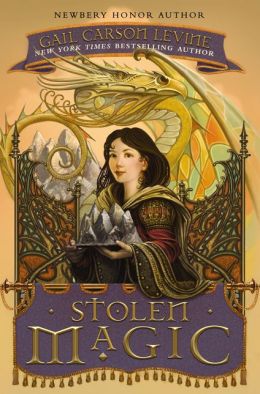 by Gail Carson Levine
(Tale of Two Castles: #2)
Publication Date: April 21, 2015
From Goodreads:
Elodie, the dragon detective Meenore, and the kindly ogre Count Jonty Um are all on their way to Elodie's home island of Lahnt. Elodie has barely set foot on land before she learns that the Replica, a statue that keeps her island's deadly volcano from erupting, has been stolen! If the Replica isn't found in three days, a mountain will be destroyed. And when Elodie ends up alone with a cast of characters any of whom may be guilty, she has to use her wits to try to unravel a tangled web of lies.
Why I'm Excited
- I adored A Tale of Two Castles the moment I started reading it. I love Elodie and Meenore so much! I can't wait to spend another book with them!
- Gail Carson Levine is, and always will be, one of my favorite authors.