Waiting on Wednesday is hosted by
Breaking the Spine
.
It's a weekly meme about upcoming books we're excited about!
by Stacey Jay
Publication Date: December 9, 2014
From Goodreads:
Though she looks like a mere mortal, Princess Aurora is a fairy blessed with enhanced strength, bravery, and mercy yet cursed to destroy the free will of any male who kisses her. Disguised as a boy, she enlists the help of a handsome but also cursed Prince Niklaas to fight legions of evil and free her brother from the ogre queen who stole Aurora's throne ten years ago.
Will Aurora triumph over evil and reach her brother before it's too late? Can Aurora and Niklaas break the curses that will otherwise forever keep them from finding their one true love?
Why I'm Excited
- More fairy tale retellings!
- Love that cover.
- I'm willing to give Stacey Jay another chance (since the one book I read of hers I didn't really like all that much. . . .)
(Silver Trilogy #1)
by Kerstin Gier
Publication Date: April 14, 2015
From Goodreads:
Mysterious doors with lizard-head knobs. Talking stone statues. A crazy girl with a hatchet. Yep, Liv's dreams have been pretty weird lately. Especially this one where she's in a graveyard at night, watching four boys perform dark magic rituals.
The really weird thing is that Liv recognizes the boys in her dream. They're classmates from her new school in London, the school where she's starting over because her mom has moved them to a new country (again). But they seem to know things about her in real life that they couldn't possible know, which is mystifying. Then again, Liv could never resist a good mystery. . . .
Why I'm Excited
- It's a new Kerstin Gier book!
- While her last trilogy had its up and downs with romance, I'm willing to keep reading her books.
- Weird dreams - it sounds awesome!
What are you currently reading?
Mara is a proud and beautiful slave girl who years for freedom. In order to gain it, she finds herself playing the dangerous role of double spy for two arch enemies - each of whom supports a contender for the throne of Egypt.
Against her will, Mara finds herself falling in love with one of her masters, the noble Sheftu, and she starts to believe in his plans of restoring Thutmose III to the throne. But just when Mara is ready to offer Sheftu her help and her heart, her duplicity is discovered, and a battle ensues in which both Mara's life and the fate of Egypt are at stake.
This is the December pick for my Young Adult Biblio Babble Book Club. But I've always wanted to read this book for a very long time - it's pretty old. And so far, I'm really enjoying it. The romance isn't nearly as heavy as the synopsis implies.
What did you recently read?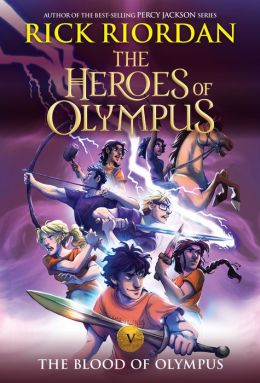 Nico had warned them.
Going through the House of Hades would stir the demigods' worst memories. Their ghosts would become restless. Nico may actually
become
a ghost if he has to shadow-travel with Reyna and Coach Hedge one more time. But that might be better than the alternative: allowing someone else to die, as Hades foretold.
Jason's ghost is his mother
, who abandoned him when he was little. He may not know how he is going to prove himself as a leader, but he does know that he will not break promises like she did. He will complete his line of the prophecy:
To storm or fire the world must fall
.
Reyna fears the ghosts of her ancestors
, who radiate anger. But she can't allow them to distract her from getting the Athena Parthenos to Camp Half-Blood before war breaks out between the Romans and the Greeks. Will she have enough strength to succeed, especially with a deadly hunter on her trail?
Leo fears that his plan won't work
, that his friends might interfere. But there is no other way. All of them know that one of the Seven has to die in order to defeat Gaia, the Earth Mother.
Piper must learn to give herself to fear
. Only then will she be able to do her part at the end: utter a single word.
Book #5 in The Heroes of Olympus series. After much deliberation, I gave this book 3 out of 5 strawberries. I liked it, but the ending was too anticlimactic, too tidy, and just didn't live up to my expectations.
What do you plan on reading next?
Is Lemony Snicket a detective or a smoke detector?
Do you smell smoke? Young apprentice Lemony Snicket is investigating a case of arson but soon finds himself enveloped in the ever-increasing mystery that haunts the town of Stain'd-by-the-Sea. Who is setting the fires? What secrets are hidden in the Department of Education? Why are so many schoolchildren in danger? Is it all the work of the notorious villain Hangfire? How could you even ask that? What kind of education have you had?
Maybe
you
should be in school?
Book #3 in the All the Wrong Questions series! I simply must delve into a Lemony Snicket book next!