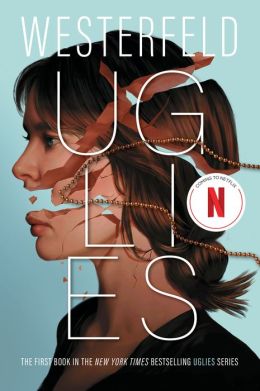 Uglies by Scott Westerfeld
Tally is about to turn sixteen, and she can't wait. In just a few weeks she'll have the operation that will turn her from a repellent ugly into a stunningly attractive pretty. And as a pretty, she'll be catapulted into a high-tech paradise where her only job is to have fun.
But Tally's new friend Shay isn't sure she wants to become pretty. When Shay runs away, Tally learns about a whole new side of the pretty world - and it isn't very pretty. The authorities offer Tally a choice: find her friend and turn her in, or never turn pretty at all. Tally's choice will change her world forever. . . .
The Only Thing to Fear by Caroline Tung Richmond
It's been nearly eighty years since the Allies lost World War II in a crushing defeat against Hitler's genetically engineered super soldiers. America has been carved up by the victors, and sixteen-year-old Zara lives a life of oppression in the Eastern American Territories. Under the iron rule of the Nazis, the government strives to maintain a master race, controlling everything from jobs to genetics. Despite her mixed heritage and hopeless social standing, Zara dares to dream of an America she's only read about in banned books - a land of freedom and equality.
Rumblings of a revolution are growing in the Territories, and a rogue rebel group known as the Alliance is plotting a deadly coup. Zara might hold the key to taking down the Fuhrer for good. . . .but it also might be the very thing that destroys her. Because what she has to offer the Alliance is something she's spent her entire life hiding from the world, under the threat of immediate execution by the Nazis.
The Murder Complex by Lindsay Cummings
Close your eyes and feel your enemy's weakness.
Mind over body.
Mind over body.
Mind over body.
Breathe
in
out
in
out
Now survive.
Welcome to the Murder Complex. You cannot see us. You cannot feel us. But we are here. And we control your every move.
Afterworlds by Scott Westerfeld
Believing is dangerous. . . .
Darcy Patel is afraid to believe all the hype. But it's really happening - her teen novel is getting published. Instead of heading to college, she's living in New York City, where she's welcomed into the dazzling world of YA publishing. That means book tours, parties with her favorite authors, and finding a place to live that won't leave her penniless. It means sleepless nights rewriting her first draft and struggling to find the perfect ending. . . .all while dealing with the intoxicating, terrifying experience of falling in love - with another writer.
Told in alternating chapters is Darcy's novel, the thrilling story of Lizzie, who wills her way into the afterworld to survive a deadly terrorist attack. With survival comes the responsibility to guide the restless spirits that walk our world, including one ghost with whom she shares a surprising personal connection. But Lizzie's not alone in her new calling - she has counsel from a fellow spirit guide, a very desirable one, who is torn between wanting Lizzie and warning her that. . . .
Believing is dangerous.
The Accidental Highwayman by Ben Tripp
In eighteenth-century England, young Christopher "Kit" Bristol is the unwitting servant of notorious highwayman Whistling Jack. One dark night, Kit finds his master bleeding from a mortal wound, dons the man's riding cloak to seek help, and changes the course of his life forever. Mistaken for Whistling Jack and on the run from redcoats, Kit is catapulted into a world of magic and wonders he thought the stuff of fairy tales.
Bound by magical law, Kit takes up his master's quest to rescue a rebellious fairy princess from an arranged marriage to King George III of England. But his task is not an easy one, for Kit must contend with feisty Princess Morgana, goblin attacks, and a magical map that portends his destiny: as a hanged man upon the gallows. . . .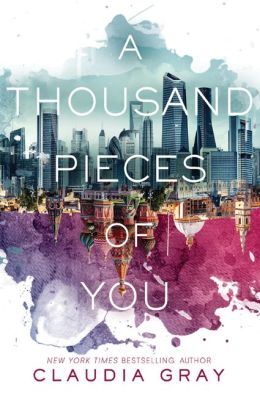 A Thousand Pieces of You by Claudia Gray
Marguerite Caine grew up surrounded by cutting-edge scientific theories, thanks to her brilliant physicist parents. Yet nothing is more astounding than her mother's latest invention - a device called the Firebird, which allows people to leap into alternate dimensions.
When Marguerite's father is murdered, all the evidence points to one person - Paul, her parents' enigmatic star student. Before the law can touch him, Paul escapes into another dimension, having committed what seems like the perfect crime. But he didn't count on Marguerite. She doesn't know if she can kill a man, but she's going to find out.
With the help of another physics student, Theo, Marguerite chases Paul through various dimensions. In each new world Marguerite leaps to, she meets another version of Paul that has her doubting his guilt and questioning her heart. Is she doomed to repeat the same betrayal?
As Marguerite races through these wildly different lives - a grand duchess in a Tsarist Russia, a club-hopping orphan in a futuristic London, a refugee from worldwide flooding on a station in the heart of the ocean - she is swept into an epic love affair as dangerous as it is irresistible.
This Week, On The Reading Hedgehog.....
December 22, 2014 - Monday
December 23, 2014 - Tuesday
December 24, 2014 - Wednesday
December 25, 2014 - Thursday
December 26, 2014 - Friday
December 27, 2014 - Saturday
Next Week, On The Reading Hedgehog.....
December 29, 2014 - Monday
Review: Anna Dressed in Blood - Kendare Blake
December 30, 2014 - Tuesday
December Book Haul
December 31, 2014 - Wednesday
2014 Reading Wrap-Up
January 1, 2015 - Thursday
Happy New Year!
January 2, 2015 - Friday
Review: Pennyroyal Academy - M. A. Larson
January 3, 2015 - Saturday
Mini Break!