From the Library:
Still Star-Crossed by Melinda Taub
Romeo and Juliet are gone. Will love live on? Despite the gloomy peace that's settled on Verona after the recent tragedy, Montagues and Capulets are brawling in the streets. Faced with more bloody battles, Prince Escalus concludes tha the only way to truly marry the fortunes of these two families is to literally marry them together. Everyone is skeptical, but none more so than the pair selected, for the most eligible Montague bachelor is Benvolio, Romeo's best friend, still anguished by the loss of his companions, and the chosen Capulet maid is Juliet's older cousin Rosaline, the girl Romeo first loved and whose refusal of Romeo's affection paved the way for bloodshed. Contrary to their late cousins, there's no love lost between Benvolio and Rosaline, yet they forge a bond to end the renewed feud not only to escape their forced betrothal, but to save their lives and the city of Verona itself.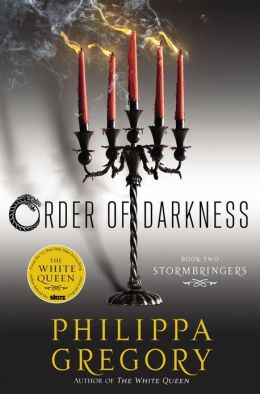 Stormbringers by Philippa Gregory
Italy, 1453. Luca and Isolde grow more and more attracted to each other as they continue their journey to unravel the mysteries throughout Christendom. But their travels are delayed by the uprising of an intense religious crusade that threatens the balance of the civilized world. Death lingers in the air as war ravages on, but this religious conflict is nothing compared to the arrival of an intense and deadly storm.

Caught in the midst of unimaginable chaos, Luca and Isolde must rely on one another in order to survive.


The Far West
by Patricia C. Wrede
When the government forms an expedition to map the Far West, Eff has the opportunity to travel farther than anyone in the world. With twin Lan, William, Professor Torgeson, Wash, and Professor Ochiba, she finds that nothing on the wild frontier is as they expected. There are strange findings in their research, a long prairie winter spent in too-close quarters, and more new species, magical and otherwise, dangerous and benign, than they ever expected to find.
When spring comes, the explorers realize how tenuous life near the Great Barrier Spell must stop a magical flood in a hurry. Eff's unique way of viewing magic has saved the settlers time and again, now all of Columbia is at risk.
August 27, 2013 - Tuesday
August 28, 2013 - Wednesday
August 29, 2013 - Thursday
August 30, 2013 - Friday
August 31, 2013 - Saturday