This week's Top Ten Tuesday topic: Top 10 "Gateway" Books/Authors in My Reading Journey. I do believe for this one, I'll stick with books. Either way, it's going to be a bit of a hard topic.
The Hunger Games by Suzanne Collins
I know I had read dystopian before this - The City of Ember by Jeanne DuPrau - was my very first, - but it wasn't until I read The Hunger Games that I knew "dystopian" as an existing genre. And like a lot of people, I did very much enjoy it and wanted more books like it. I haven't found any, but it officially introduced me to the dystopian genre.
Viking Warrior by Judson Roberts
I was always into historical fiction, but this is the book that started my "Viking phase." I went through various historical phases. For a long time, I was into Rome and nothing but Rome (thank you, Gladiator), and then it was the Potato Famine, and then WWII (thank you, The Great Escape), et cetera. I picked Viking Warrior up at a Borders one day because it looked interesting, and I really enjoyed it.
Ella Enchanted by Gail Carson Levine
Always been a huge fan of fairy tales - I adored them when I was a kid, especially the ones by Hans Christian Anderson. But Ella Enchanted was my first "official" fairy tale retelling, and I loved it so much that I knew I had to read more fairy tale retellings! And now it's one of my absolute favorite genres.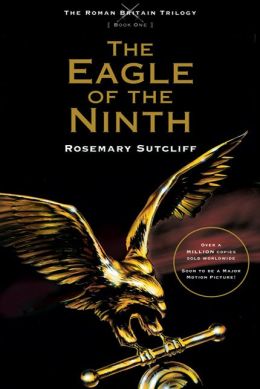 The Eagle of the Ninth by Rosemary Sutcliff
I went through a time where I was bored with Ancient Rome. I had read a ton of fiction and nonfiction about it. But I didn't know much about their conquest of the British Isles. This was not the first Rosemary Sutcliff book I read; it was the second. Sword Song was my first, and that has to do with Vikings. I've always been very interested in British Isles history, due to my heritage (which has always been a big part of my life), so it didn't take me long to fall in love with Ancient Britain-based stories.
The Thieves of Ostia by Caroline Lawrence
The movie Gladiator is actually what originally got me interested in Ancient Rome, and I read many of the myths as a kid, as well as The Odyssey, but The Roman Mysteries series by Caroline Lawrence was my gateway into Roman fiction.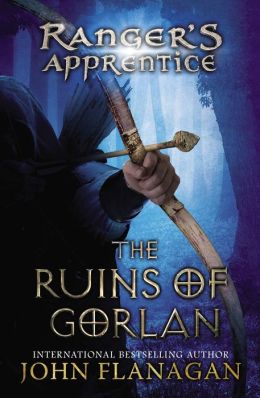 The Ruins of Gorlan by John Flanagan
For a very long time, I was deadset against fantasy. And while I don't actually consider Ranger's Apprentice fantasy - there is an astounding lack of magic for that - it is what eventually got me to read fantasy. It was a baby-steps process for me, going from something like Ranger's Apprentice into, say, The Inheritance Cycle.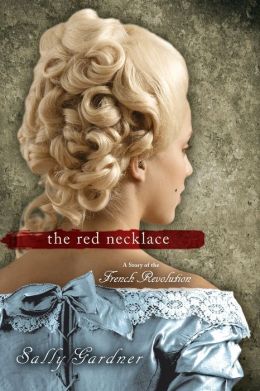 The Red Necklace by Sally Gardner
This also wasn't my first historical fantasy - I have no idea what was. But as far as I can remember, this is probably the book that made me consciously decide that I liked historical fantasy. It can be a lot of fun.
The Secret of the Old Clock by Carolyn Keene
Yes, Nancy Drew is what got me into the mystery genre at a very young age. Funnily enough, I never did like Nancy as a character. Oh, I always pretended to be her in games because - well, she's the one who solves the mysteries! But I always liked George better.
Nicholas Nickleby by Charles Dickens
Oliver Twist was the first Dickens novel I ever read, but Nicholas Nickleby is what made me realize how much I loved Charles Dickens' works. Seriously, guys, don't judge Charles Dickens by Great Expectations or A Tale of Two Cities - or whatever novel your high school teacher forced you to read. You don't know Dickens until you've met Nicholas and Mr. Squeers and the theatre people.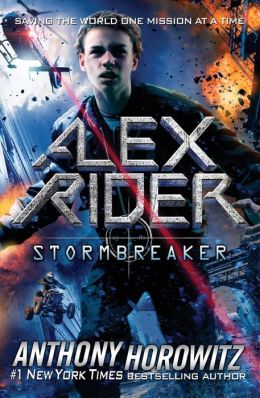 Stormbreaker by Anthony Horowitz
Alex Rider is not only what got me into spy novels (though I have yet to find another YA spy series that rivals this one), but action novels as a genre.
What are some of your gateway books?