Waiting on Wednesday is hosted by
Breaking the Spine
.
It's a weekly meme about upcoming books we're excited about!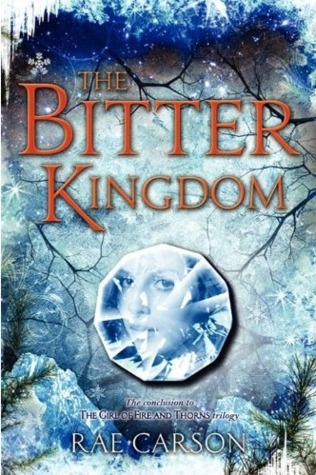 The Bitter Kingdom
(Fire and Thorns #3)
by Rae Carson
Publication Date:
August 27, 2013
From Goodreads:
Elisa is a fugitive in her own country. Her enemies have stolen the man she loves in order to lure her to the gate of darkness. As she and her daring companions take one last quest into unknown enemy territory to save Hector, Elisa will face hardships she's never imagined. And she will discover secrets about herself and her world that could change the course of history. She must rise up as a champion to those who have hated her most.
(Throne of Glass #2)
by Sarah J. Maas
Publication Date: August 27, 2013
From Goodreads:
After a year of hard labor in the Salt Mines of Endoyier, eighteen-year-old assassin Celaena Sardothien has won the king's contest to become the new royal assassin. Yet Celaena is far from loyal to the crown - a secret she hides from even her most intimate confidantes.
Keeping up the deadly charade - while pretending to do the king's bidding - will test her in frightening new ways, especially when she's given a task that could jeopardize everything she's come to care for. And there are far more dangerous forces gathering on the horizon - forces that threaten to destroy her entire world, and will surely force Celaena to make a choice.
Where does the assassin's loyalties lie, and who is she most willing to fight for?