Top Ten Authors I REALLY Want to Meet. Oh, only ten again? Really? How can I choose just ten? Sigh. . . .
Lemony Snicket/Daniel Handler: Duh, I want to meet him. I am a Snicketeer! I would give anything to meet him!
Stephanie Burgis: Why do most of my favorite authors have to live in the UK? When I go to Wales, I just might make it my mission to meet her. ;-)
Caroline Lawrence: She wrote my absolute favorite series as a kid - The Roman Mysteries. I dreamed constantly of meeting her, and it would make the kid in me so absolutely tickled if I got to meet her now.
Shannon Hale: I don't think I've ever read anything of hers that I didn't like.
Brandon Sanderson: Of course. Why oh why did I have to be flooded in?!
Anthony Horowitz: Because that man blew me away with his two Sherlock Holmes novels The House of Silk and Moriarty.
Scott Westerfeld: I want to know where he got the idea for his Leviathan trilogy!
Cat Winters: Because. . . .well, because I ADORE her books.
William Ritter: Also because I ADORE HIS BOOKS!
Cornelia Funke: Did I mention that I ADORE HER BOOKS?!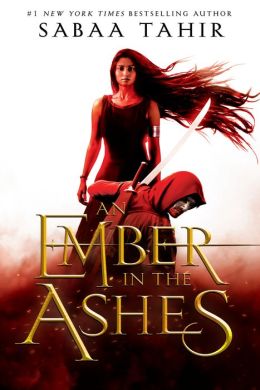 I force myself toward the shadow of the Serran Range, but every time I reach the end of the battlefield, I feel the lurch and see the bodies spread out before me yet again. Every time it happens, it gets harder to ignore the carnage at my feet. My pace slows, and I struggle to stumble on. I pass by the same people over and over, until their faces are burned into my memory. An Ember in the Ashes by Sabaa Tahir (pg. 153)