Waiting on Wednesday is hosted by
Breaking the Spine
.
It's a weekly meme about upcoming books we're excited about!
(The Malediction Trilogy #1)
by Danielle L. Jensen
Publication Date: April 1, 2014
From Goodreads:
For five centuries, a witch's curse has bound the trolls to their city beneath the ruins of Forsaken Mountain. Time enough for their dark and nefarious magic to fade from human memory and into myth. But a prophecy has been spoken of a union with the power to set the trolls free, and when Cecile de Troyes is kidnapped and taken beneath the mountain, she learns there is far more to the myth of the trolls than she could have imagined.
Cecile has only one thing on her mind after she is brought to Trollus: escape. Only the trolls are clever, fast, and inhumanly strong. She will have to bide her time, wait for the perfect opportunity.
But something unexpected happens while she's waiting - she begins to fall for the enigmatic troll prince to whom she has been bonded and married. She begins to make friends. And she begins to see that she may be the only hope for the half-bloods - part troll, part human creatures who are slaves to the full-blooded trolls. There is a rebellion brewing. And her prince, Tristan, the future king, is its secret leader.
As Cecile becomes involved in the intricate political games of Trollus, she becomes more than a farmer's daughter. She becomes a princess, the hope of a people, and a witch with magic powerful enough to change Trollus forever.
Why I'm Excited
Okay, so the whole falling in love with the troll prince sounds a little silly - and maybe an attempt at being a little too original with a romantic twist (though, to be honest, it sounds a little bit like Beauty and the Beast). But it still sounds like an interesting story. And quite possibly the book will focus more on the rebellion and less on the romance. Hopefully. Cross fingers.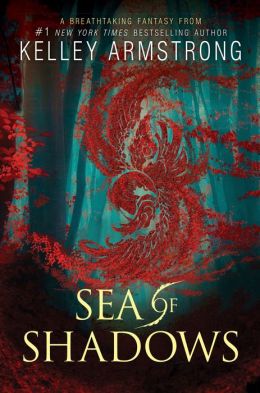 (Age of Legends #1)
by Kelley Armstrong
Publication Date: April 8, 2014
From Goodreads:
They hear the spirits. They must obey.
In the Forest of the Dead, where the empire's worst criminals are exiled, twin sisters Moria and Ashyn are charged with a dangerous task. For they are the Keeper and the Seeker, and each year they must quiet the enraged souls of the damned.
Only this year, the souls will not be quieted.
Ambushed and separated by an ancient evil, the sisters' journey to find each other sends them far from the only home they've ever known. Accompanied by a stubborn imperial guard and a dashing condemned thief, the girls cross a once-empty wasteland, now filled with reawakened monsters of legend, as they travel to warn the emperor. But a terrible secret awaits them at court - one that will alter the balance of their world forever.
Why I'm Excited
Ah, a stubborn imperial guard and a dashing thief - can we say romantic interests? I hope not, and as always I will try and keep an open mind about it, because sometimes synopses can misrepresent character relations. This one sounds intriguing. Not horribly original, but intriguing nonetheless. And potentially creepy, so I may save it for October.