This is a weekly feature, where I get to go all fannish about two randomly-picked favvies (which may not actually be favorites, but got a rating of 3 or higher) that I would recommend to friends! So, here are this week's two picks:
Author: Cat Winters
Genre: historical fiction/mystery/supernatural
Rating: 4 out of 5
Part of a Series: No
Who'll Like It: Girl-and-guy read, probably best for ages sixteen and up due to scariness factor. Fans of supernatural mysteries with a historical setting will love this, especially if you like stories that take you for one twisty turn.
Why I Liked It:
Oh, where to begin? It's been several months since I've read this book, and I'm still debating whether or not it in fact deserves 5 strawberries. It was just . . . so awesome and so unexpected and so bizarre and left me feeling so . . . Well, I don't really know how it left me feeling, in all honesty. A little disturbed, but absolutely in love with this book. Great characters, a great era, and so many twists - I just don't know what to say. Other than it's awesome. And creepy. And unexpected. :-) And I never noticed the ghost in the background of the cover art until I did this post!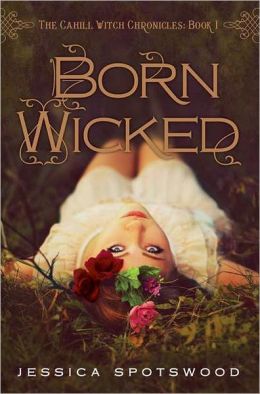 Author: Jessica Spotswood
Genre: historical fantasy/romance
Rating: 3 out of 5
Part of a Series: Yes
Who'll Like It: Definitely a girl-read, seventeen-and-up, fans of witch stories and sort of alternate histories. Warning: this does contain quite a bit of kissing (it's a good thing I liked the characters and the overall plot).
Why I Liked It:
I liked the characters, I liked the plot that didn't focus on the romance, and despite the romance, I did like the love interests. I also liked the sort of alternate history feel of the book, and I liked the writing style surprisingly well. My only problem? Well, you'll have to read the review to find out! :-)