From the Library: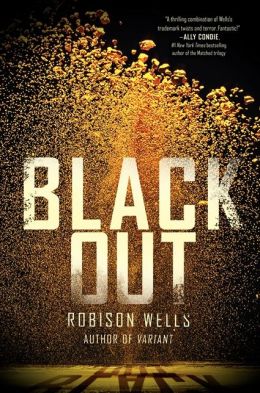 Blackout by Robison Wells
Laura and Alec are trained terrorists. Jack and Aubrey are high school students. There was no reason for them to ever meet.
But now, a mysterious virus is spreading throughout America, infecting teenagers with impossible powers. And these four are about to find their lives intertwined in a complex web of deception, loyalty, and catastrophic danger - where one wrong choice could trigger an explosion that ends it all.
Bought:
The Interrupted Tale by Maryrose Wood
Miss Penelope Lumley's sixteenth birthday is not quite sweet. Her parents remain absent, and her friend, Simon, has been heard from since he went to visit his ailing great-uncle Pudge in the old sailors' home.
Luckily, an invitation to speak at the annual Celebrate Alumnae Knowledge Exposition (or CAKE) at the Swanburne Academy for Poor Bright Females provides just the diversion Penelope needs. But when Penelope is asked by the Swanburne board of trustees to demonstrate the academic progress of her three wolfish students, so the board can judge the true worth of a Swanburne education, the future of her school - and of her job as governess to the Incorrigibles - hangs in the balance.
The Colossus Rises by Peter Lerangis
One Boy
Jack McKinley is an ordinary kid with an extraordinary problem. In a few months, he's going to die.
One Mission
Jack needs to find seven magic loculi that, when combined, have the power to cure him.
One Problem
The loculi are the relics of a lost civilization and haven't been seen in thousands of years.
Seven Wonders
Because they're hidden in the Seven Wonders of the Ancient World.
Lost in Babylon by Peter Lerangis
With Marco gone and the first Loculus lost, Jack, Cass, and Ally are no closer to saving themselves (or the world) than when they first arrived at the Karai Institute. But when Bhegad tracks down Marco deep in the desert, the kids are off on the next leg of their quest - to the ancient city of Babylon. There the kids find themselves faced with a daunting choice that makes them question everything they've learned so far. It's a gun wrenching decision, but what the kids don't realize is that it's also a trap. Surprises pile on surprises until a long-lost figure from Jack's past returns, and the kids find themselves forced to engineer an escape that might just turn out to be a different kind of trap altogether. . . .
The Mouse with the Question Mark Tail by Richard Peck
The smallest mouse in London's Royal Mews is such a little mystery that he hasn't even a name. And who were his parents? His Aunt Marigold, Head Needlemouse, sews him a uniform and sends him off to be educated at the Royal Mews Mouse Academy. There he's called "Mouse Minor" (though it's not quite a name), and he doesn't make a success of school. Soon he's running for his life, looking high and low through the grand precincts of Buckingham Palace to find out who he is and who he might become.
Queen Victoria ought to be able to help him, if she can communicate with mice. She is all-seeing, after all, and her powers are unexplainable. But from her, Mouse Minor learns only that you do not get all your answers from the first asking. And so his voyage of self-discovery takes him onward, to strange and wonderful places.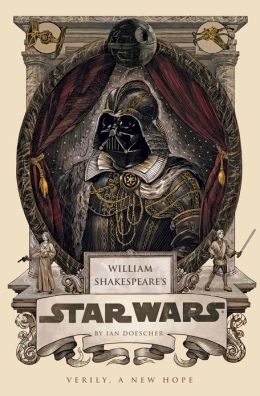 William Shakespeare's Star Wars by Ian Doescher
Return once more to a galaxy far, far away with this sublime retelling of George Lucas' epic Star Wars in the style of the immortal Bard of Avon. The saga of a wise (Jedi) knight and an evil (Sith) lord, of a beautiful princess held captive and a young hero coming of age, Star Wars abounds with all the valor and villainy of Shakespeare's greatest plays. 'Tis a tale told by fretful Droids, full of faithful Wookies and fearsome Stormtroopers, signifying . . . pretty much everything.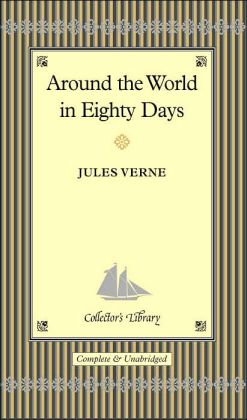 Around the World in Eighty Days by Jules Verne
It starts in London on 2 October 1872. Phileas Fogg is a wealthy, solitary man with regular habits, who fires his former valet for getting wrong the temperature of his shaving water by two degrees. He hires Passepartout as a replacement. Later that day at the Reform Club, he gets involved in an argument over an article in the Daily Telegraph stating that, with the opening of a new railway section in India, it is now possible to travel around the world in eighty days.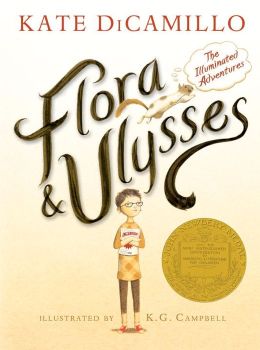 Flora & Ulysses by Kate DiCamillo
She's a natural-born cynic. He is an unassuming squirrel. Together, Ulysses and Flora will conquer villains, defend the defenseless, and protect the weak. Or something.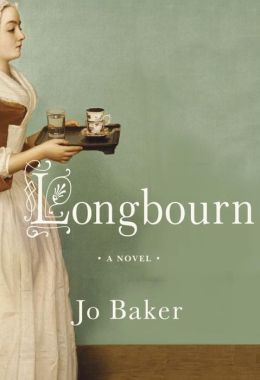 Longbourn by Jo Baker
In this irresistibly imagined belowstairs answer to Pride and Prejudice, the servants take center stage. Sarah, the orphaned housemaid, spends her days scrubbing the laundry, polishing the floors, and emptying the chamber pots for the Bennet household. But there is just as much romance, heartbreak, and intrigue downstairs at Longbourn as there is upstairs. When a mysterious new footman arrives, the orderly realm of the servants' hall threatens to be completely, perhaps irrevocably, upended.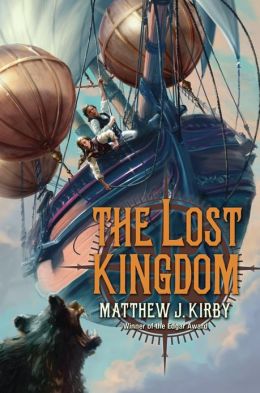 The Lost Kingdom by Matthew J. Kirby
At last Billy Bartram has received the invitation he's waited for all his life: His father has asked Billy to join him on one of his expeditions into the vast American wilderness. Traveling in a massive flying aeroship, Billy and a secret society of philosophers and scientists venture west in search of the lost kingdom of the Welsh prince Madoc, to seek aid in the coming war with the French. But the wilds of colonial America hide a host of secret dangers - from a terrifying bear-wolf that haunts their every move, to a party of French soldiers hot on their trail, to a spy and traitor in their midst.
Billy will face hazards greater than he has ever imagined as, together with his father, he gets caught up in the fight for the biggest prize of all: America.
Rose Under Fire by Elizabeth Wein
While flying an Allied fighter plane from Paris to England, American ATA pilor and amateur poet, Rose Justice, is captured by the Nazis and sent to Ravensbruck, the notorious women's concentration camp. Trapped in horrific circumstances, Rose finds hope in the impossible through the loyalty, bravery, and friendship of her fellow prisoners. But will that be enough to endure the fate that's in store for her?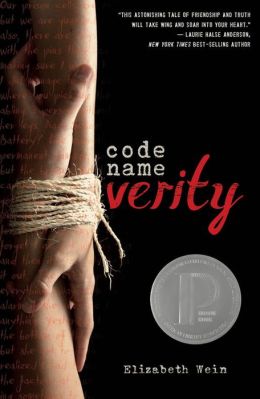 Code Name Verity by Elizabeth Wein
Oct. 11th, 1943 - a British spy plane crashes in Nazi-occupied France. Its pilot and passenger are best friends. One of the girls has a chance at survival. The other has lost the game before it's barely begun.
When "Verity" is arrested by the Gestapo, she's sure she doesn't stand a chance. As a secret agent captured in enemy territory, she's living a spy's worst nightmare. Her Nazi interrogators give her a simple choice: reveal her mission or face a grisly execution.
As she intricately weaves her confession, Verity uncovers her past, how she became friends with the pilot Maddie, and why she left Maddie in the wrecked fuselage of their plane. On each new scrap of paper, Verity battles for her life, confronting her views on courage, failure and her desperate hope to make it home. But will trading her secrets be enough to save her from the enemy?
This Week, On The Reading Hedgehog......
December 16, 2013 - Monday
December 17, 2013 - Tuesday
December 18, 2013 - Wednesday
December 19, 2013 - Thursday
December 21, 2013 - Saturday
Next Week, On The Reading Hedgehog........
December 23, 2013 - Monday
Review: Curtsies & Conspiracies - Gail Carriger
December 24, 2013 - Tuesday
Top Ten Tuesday #26: Top 10 Books I Wish Santa Would Bring
December 25, 2013 - Wednesday
Waiting on Wednesday #29
December 26, 2013 - Thursday
Review: The Clockwork Scarab - Colleen Gleason
December 27, 2013 - Friday
Review: Steelheart - Brandon Sanderson
December 28, 2013 - Saturday
Weekend Recommendations #30