This week's Top Ten Tuesday topic: Top 10 Books I Wouldn't Mind Santa Bringing Me. This is actually harder than you would think, because I have so many books I would love to get for Christmas. My entire to-buy list, in fact. But I will be good and choose only ten of them.
The Archived by Victoria Schwab. With The Unbound coming out next year, this is definitely one that I want to buy ASAP. And because "Santa" lets me do my own Christmas shopping (because my parents don't know my collection as well as I do), I'll more than likely be getting it! :-)
Witchlanders by Lena Coakley. One of the best and most favorite books of 2012, I really, really need to add this to my collection before it becomes hard to find. And also, there's a small possibility of a sequel (don't know if the Author is going to do one, but there's definitely room), and I would like to have Book #1 on hand for a re-read if that happens.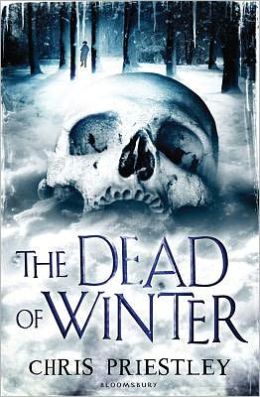 The Dead of Winter by Chris Priestley. Another best and favorite book of 2012. Every reader should have at least one really good scary book on hand for October. Other than my collection of Poe, I don't really have one yet, and I need to. No book collection is complete without that one scary read.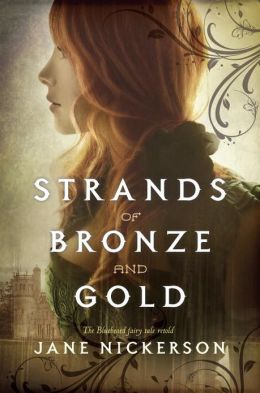 Strands of Bronze and Gold by Jane Nickerson. The sequel is coming out next year and I loved this book and I just need it now! Oh my gosh, it was so good and creepy and beautifully written and just . . . I just need it. No questions asked.
The Lost Hero by Rick Riordan. I have every book in the Heroes of Olympus series - except this one. And it's driving me up a bloody wall. Having all the books except the first two seems to be a theme with my Riordan collection. Percy Jackson & the Olympians: have all of them except Book #1 and #2. The Kane Chronicles: all books except #1.
The Red Pyramid by Rick Riordan. Must have for the same reason I need The Lost Hero. I have Book #2 and #3, but not Book #1, and it's bothering me to no end. How did this happen? I mean, really - how? Why didn't I buy Book #1?
Harry Potter and the Prisoner of Azkaban by J. K. Rowling. Mine as well start building on my collection right now. I have the first two books, and the last one, and this is the next one in the series. So I wouldn't mind someone getting it for me.
Wonderstruck by Brian Selznick. While I liked The Invention of Hugo Cabret better than Wonderstruck, I still liked this book, and I would like my Brian Selznick collection to be complete. And since this is such an expensive book, I wouldn't mind receiving it as a present. ;-)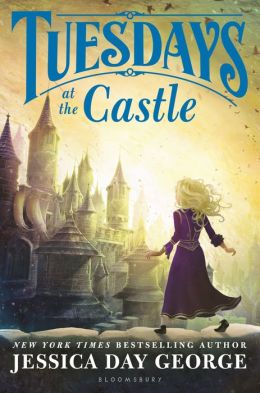 Tuesdays at the Castle by Jessica Day George. I have Book #2, and now I need Book #1 before Book #3 comes out! You know, this is the downfall of not doing faith-buys: if it's a series, you'll have all the books after Book #1, because when Book #1 came out, you weren't sure if it was worth buying, and now that you've read Book #1, you know it's safe to buy the sequels.
The Hunt for the Seventh by Christine Morton-Shaw. Another Author whose books I would like to finish buying. I have The Riddles of Epsilon; this is the only one of hers I don't have. And unfortunately, it's rather hard to find in hardcover. But I will persevere!