This is a weekly feature, where I get to go all fannish about two randomly-picked favvies (which may not actually be favorites, but got a rating of 3 or higher) that I would recommend to friends! So, here are this week's two picks: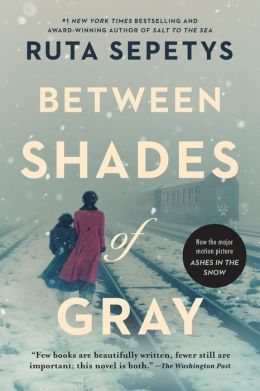 Title:
Between Shades of Gray
Author: Ruta Sepetys
Genre: historical fiction
Part of a Series: No
Rating: 5 out of 5
Who'll Like It: Girl-and-guy read, better for ages sixteen and up. Fans of holocaust fiction and WWII fiction that deals more with concentration and labor camps than any actual WWII battles will find this thoroughly interesting.
Why I Like It:
When most people think about WWII, they only think about what Hitler did to the Jews. They rarely think about what Stalin did to the people in the Baltics. Both leaders did horrible things, and it's amazing to think that Stalin actually killed more people than Hitler did Jews (though that does not, in any way, lessen the horror of what Hitler did, of course). I am always eager to read about what Stalin did because so few people know about it, and so few Authors write about it, especially as a topic for Young Adult fiction. Having read one of Ruta Sepetys' novels already - and thoroughly enjoyed it - I was eager to find out what her other novel was like. And once I discovered what Between Shades of Gray was about (and that it had no relation whatsoever to Fifty Shades of Gray), I was dying to read it. And what an amazing read it was. Heart wrenching, full of facts, and amazingly full of hope, I couldn't put it down. These are the sort of inspirational reads I like, and Between Shades of Gray is one of my favorites.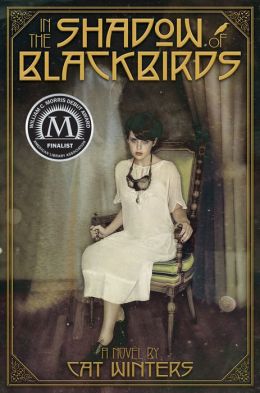 Author: Cat Winters
Genre: historical fiction/mystery/supernatural
Part of A Series: No
Rating: 4 out of 5
Who'll Like It: Girl-and-guy read, better for ages sixteen and up due to disturbing imagery. Readers who like supernatural mysteries, historical fiction, and endings that totally surprise you, but don't mind a little weirdness, will love this.
Why I Like It:
I can do weird books, and this one sounded too weird to pass up. I was drawn in immediately by the era, the strong female protagonist, and the very odd mystery. I thought the end would just be totally weird, but I had to find out where the story was going. And once I read the end, I knew that this was one of my absolute favorites. It was just totally surprising and creepy and awesome. I loved it.