From the Library: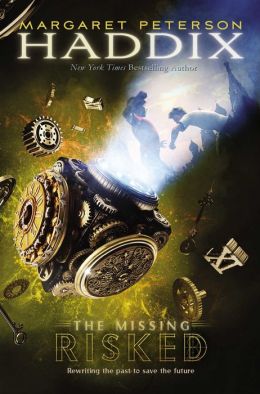 Risked by Margaret Peterson Haddix
Jonah thought that after his last adventure in 1903, he and his sister Katherine would have a break from time travel for a while. For the first time, he's willing to look into his own identity in the past, and he thinks this is his chance.
But he barely has time for a single Google search before he, Katherine, and their friend Chip are tricked and zapped back to 1918 - and to the house where the Romanov family was imprisoned after the Russian Revolution. Trapped without a fully working Elucidator, the three kids still hope they can escape and save the lives of Anastasia and Alexei Romanov.
But is it possible to change time that much when modern-day scientists have identified the entire Romanov family's remains?
Bought:
The House of Hades by Rick Riordan
At the conclusion of The Mark of Athena, Annabeth and Percy tumble into a pit leading straight to the Underworld. The other five demigods have to put aside their grief and follow Percy's instructions to find the mortal side of the Doors of Death. If they can fight their way through Gaea's forces, any Percy and Annabeth can survive the House of Hades, then the Seven will be able to seal the Doors on both sides and prevent the giants from raising Gaea. But, Leo wonders, if the Doors are sealed, how will Percy and Annabeth be able to escape?
They have no choice. If the demigods don't succeed, Gaea's armies will never die. They have no time. In about a month, the Romans will march on Camp Half-Blood. The stakes are higher than ever in this adventure that dives into the depths of Tartatus.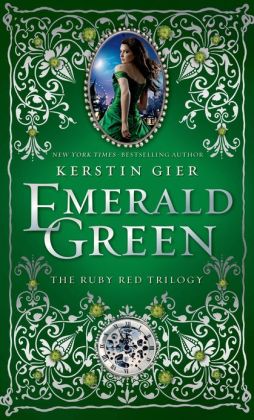 Emerald Green by Kerstin Gier
Gwen has a destiny to fulfill, but no one will tell her what it is. She's only recently learned that she is the Ruby, the final member of a time-traveling Circle of Twelve, and since then nothing has been going right. She suspects the founder of the Circle, Count Saint-Germain, is up to something nefarious, but nobody will believe her. And she's just learned that her charming time-traveling partner, Gideon, has probably been using her all along.
October 7, 2013 - Monday
October 8, 2013 - Tuesday
October 9, 2012 - Wednesday
October 10, 2013 - Thursday
October 11, 2013 - Friday
October 12, 2013 - Saturday